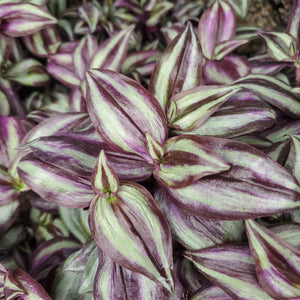 Inch Plant are easy-to-care for favourites for hanging pots! Their colourful leaves add interest to any space. Choose a simple pot for a more modern look.

This variety has beautiful variegation and slightly larger, rounded leaves then other varieties.
LIGHT: High-Low, If becomes to leggy, increase the light.
WATER: Water when the top inch or so of soil is dry to the touch.