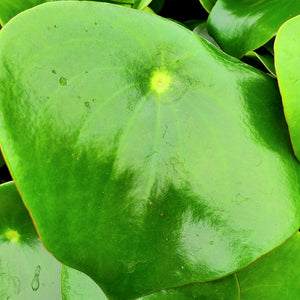 A beautiful peperomia with large glossy green raindrop shaped leaves which is easy to grow! Simply place in a spot that gets bright, indirect light and water whenever the soil feels dry to the touch. 
LIGHT: High-Medium, No direct sunlight. 
WATER: Water when the soil is dry to the touch.