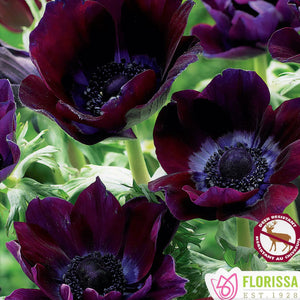 Anemone are beautiful in the garden and are amazing for cutting! Plant in full or partial sun in the garden or containers.
This variety has beautiful single blossoms with dark maroon-purple petals surrounded by a purple eye. (18")
Dig up in the fall and store in a frost free place or treat as an annual.